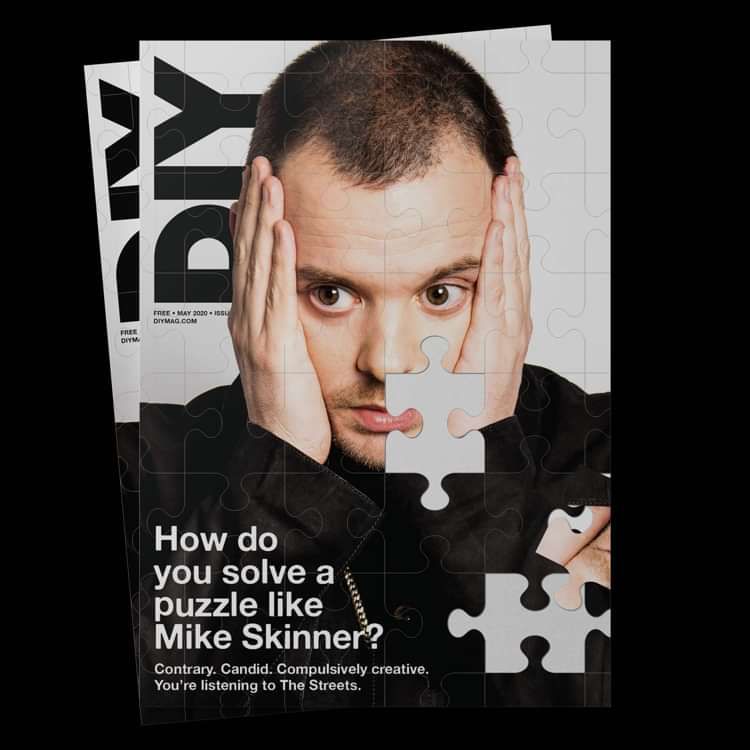 May 2020
With The Streets, IDLES, Car Seat Headrest, PVRIS
This month, we're welcoming the iconic Mike Skinner to our cover. The Streets' main man graces the cover of our May issue to talk the build up to last year's incendiary live return, brand new mixtape 'None Of Us Are Getting Out Of This Life Alive' - which features a veritable feast of DIY favourites - and exactly what the future holds.
"For a long time, I had a lot of different interests, directing and producing and DJing; I had all the different things I was doing, but now everything's converged," he tells us. "The moment I realised that it was all coming back to one thing, that's when I announced the reunion tour."
Elsewhere this issue, we talk Sports Team's long-awaited debut, discover the U-turn that is Car Seat Headrest's new release, and delve into the challenging journey that led to PVRIS' third album. We've also got interviews with the incredible Moses Sumney and the insatiable Diet Cig - as well as the first word on a brand new album from IDLES (!!!)
We also catch up with the cooler-than-cool Alison Mosshart to talk her new single, and dig into some of the new ways that the music world is adapting in light of the current Covid-19 crisis. Plus, our Neu section features profiles on The Cool Greenhouse, Charlotte Adigéry and Public Practice.
Now, if that's not enough to keep you entertained a while longer, we just don't know what is!