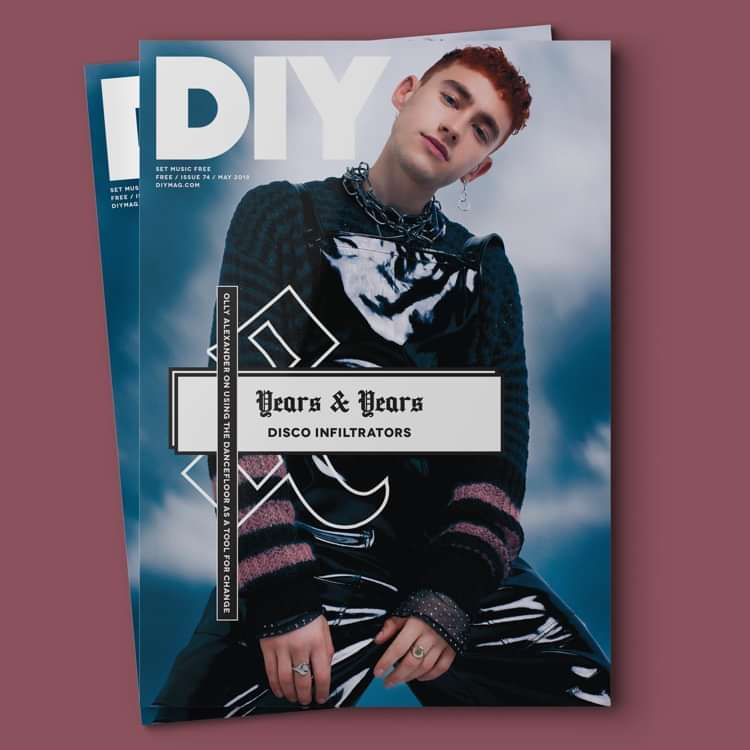 May 2018
With Years & Years, Peace, Parquet Courts and more.
Years & Years returned in March with the pretty-damn-ace 'Sanctify' - now they're primed to follow it up with album 'Palo Santo'. With frontman Olly Alexander firmly front-and-centre this time around, he lets us in to his world of doomed romance, an isolated childhood, and how he's using pop music to change the world.
We talk to Parquet Courts about teaming up with super producer Danger Mouse for 'Wake Up!', dive into Iceage's murky world ahead of 'Beyondless', and meet newly open book, Courtney Barnett, to talk 'Tell Me How You Really Feel' - and her cat, Bubbles. Plus, Peace are back and stronger than ever, heading to various woodland-based studios to create 'Kindness Is The New Rock And Roll', Halfnoise's Zac talks finding time to write and record new EP 'Flowerss' between Paramore tours, Bastille take their anthemic pop to fancier climes, teaming up with gospel choirs and "real musicians" at the Royal Albert Hall, and Warpaint's Theresa Wayman introduces her new solo alter ego, TT.
AND SO MUCH MORE!