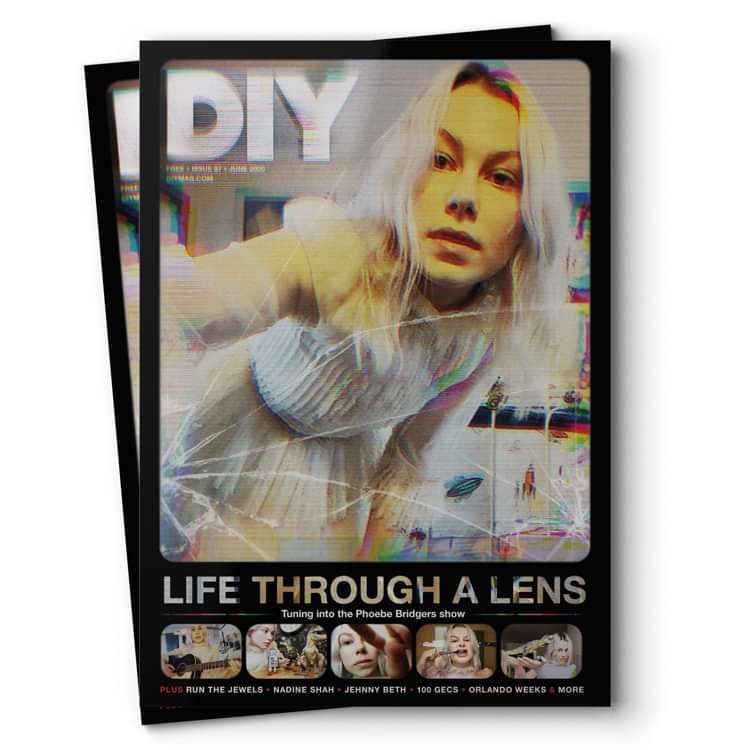 June 2020
With Phoebe Bridgers, Run The Jewels, Nadine Shah,
Arguably the most productive - and hilarious - artist in all of indie folk right now, we caught up with this month's cover star, Phoebe Bridgers, at her home in Los Angeles - via the omnipresent powers of Zoom - to delve into her new record 'Punisher', and talk memes, her self-deprecating humour and how she's coping with lockdown.
Elsewhere this month, we spoke to Run The Jewels about their incredible and important new record 'RTJ4', ahead of its surprise release - and the current protests across the world. We also chatted to Nadine Shah about her witty new record 'Kitchen Sink', former Maccabees frontman Orlando Weeks talks us through his debut album, and Savages' Jehnny Beth guides us through her complex first solo offering 'To Love Is To Live'.
There are also chats with Aussie quintet Rolling Blackouts Coastal Fever, Paul Banks' new project Muzz and the new duo who are blazing a trail across the internet right now, 100 gecs. Plus, our Neu section features profiles on Ashnikko, KennyHoopla, Roxy Girls and Jawny.
For every copy sold of this month's issue, we'll be donating £1 to Black Lives Matter, following the death of George Floyd and the current protests going on around the world.