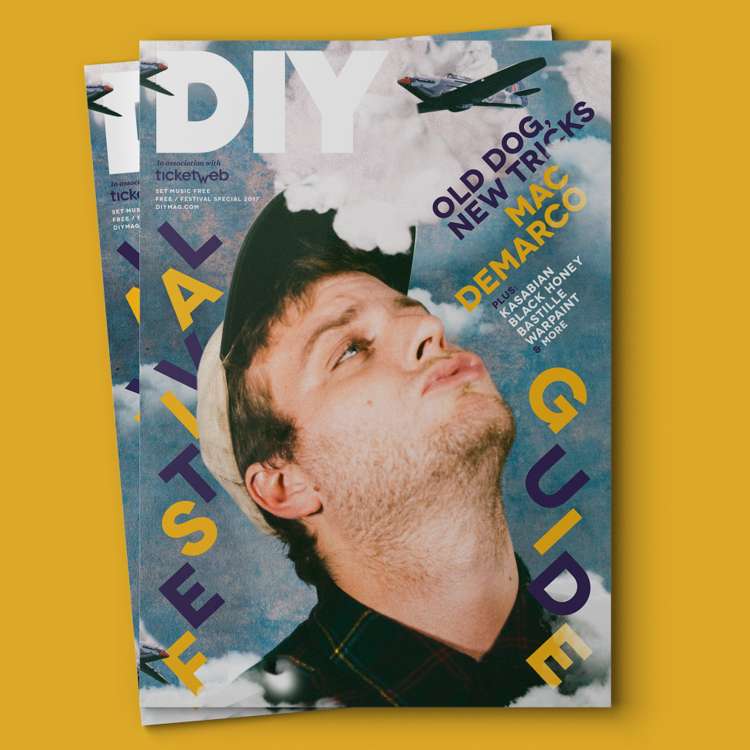 DIY, Festival Guide 2017
With Mac DeMarco, Kasabian, Mumford & Sons, Warpaint and more.
It's that time again! Festival season is upon us once more, and this year's DIY Festival Guide features Mac DeMarco on the cover - he's headlining End of the Road this September, after a summer that features literally LOADS of massive spots. We speak to Kasabian about their return to Reading & Leeds, Mumford & Sons about helping curate the Saturday of Latitude, Black Honey guide us through a festival fashion minefield, Superfood stock up for a debauched weekend at the supermarket, and LOADS MORE.