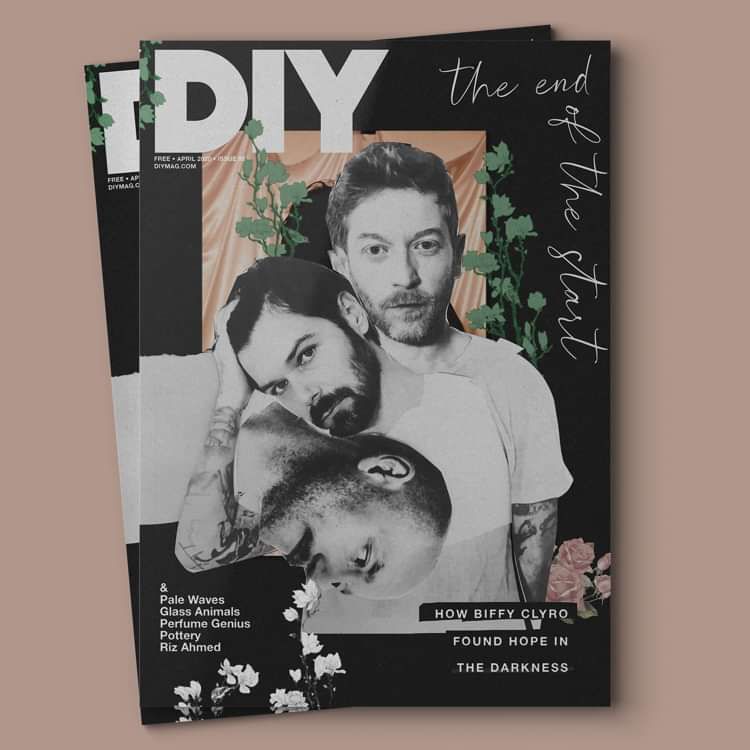 April 2020
With Biffy Clyro, Pale Waves, Glass Animals, Perfume Genius and more.
As we're sure you realise, right now is proving to be a difficult time for all sorts of businesses, including our own. Ordinarily, we'd be spending this week prepping for our new issue launch, and having magazines arrive at our office and our stockists, ready to get them out into the world and into your hands. Sadly, that won't be happening this month. Because of the current circumstances, we've made the tough decision not to print the regular run of our April 2020 issue - with so many of our lovely stockists being forced to close and a lot of our advertising support falling through, we have had no choice but instead, to offer it to you as a special digital edition. It'll be available for anyone to read for free, as usual, over on our Issuu page, and will be crammed full of great features including our incredible cover stars Biffy Clyro - who tell us all about their personally politicised new record - as well as chats with Perfume Genius, Pottery, Glass Animals, Pale Waves, Purity Ring and (the epically-titled) Pigs Pigs Pigs Pigs Pigs Pigs Pigs. It'll be a slightly smaller issue too, due to the fact so many album releases have been rescheduled for later this year.
However, we love making magazines, and think there's so much value and enjoyment in print media. And so, we think that even in this rather strange situation, it'd still be great to be able to print even a handful of copies, and so we'd like to ask for your support. We only need to have 150 of you pre-order this month's issue for £5, and we'll be able to print a special edition run that'd get the magazine posted straight through your letterbox. We appreciate that money is tight right now, but we'd love you to help out if you can!